ComScore has released analysis on the performance of data-using media over the last few months.
Data usage was already trending up in January and February 2020.
Across the board, YOY usage was up 16%.
COVID-19 likely caused the further increase seen in March, April and May.
Smart TVs, phones and streaming boxes saw the biggest YOY increases post pandemic.
This is likely to be linked to more people staying at home and spending more time on the couch.
Within the ecosystem of streaming apps, who were the winners and who were the losers?
By using the February weekly average of total hours, Comscore reveals that Disney did particularly well. Of course, this is a relatively new service so new users may be a factor in its performance.
Amazon did well. The increase in online shopping may have had a positive impact on the number of Amazon Prime members. This in turn would increase the numbers of viewers of Amazon Video as it is part of the service.
Hulu on the other hand is the app the did not perform as well. Its index was flat in May versus its performance in February.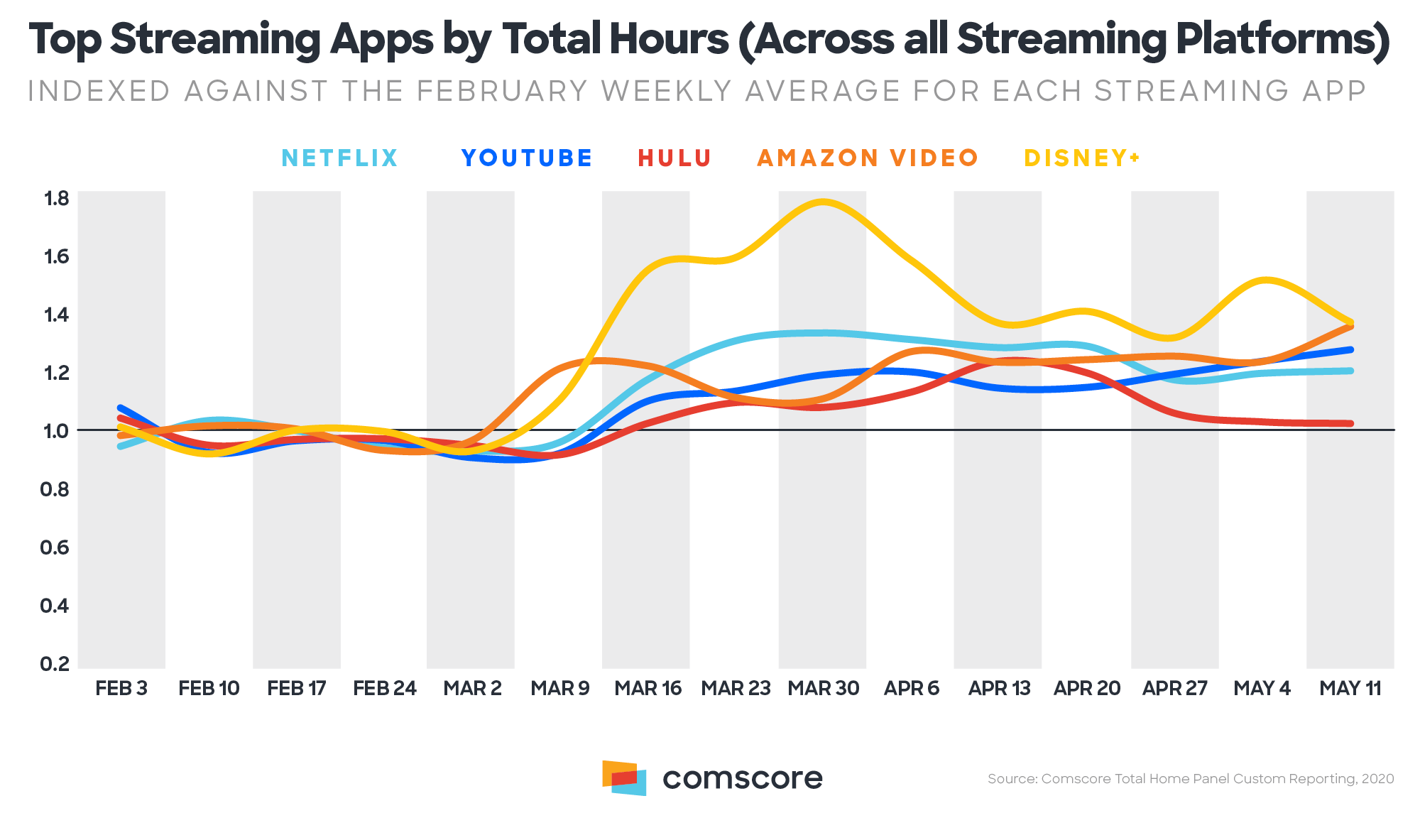 For all other content providers around the world the figures above can provide some guidance.
Each country will have its own set of data peculiar to the timing and extent of lock-down measures introduced.
However, if your performance is not at least 20% above February, as it's in the case of the United States, you are probably losing market share of attention.
To other content providers but not necessarily directly competing against you.
It may be that your audience is migrating to TikTok…